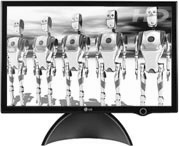 Your monitor resolution is:


Click for your resolution, klikněte pro vybrané rozlišení:


Download HD and Widescreen Abstract wallpaper from the above resolutions. If you don't find the exact resolution you are looking for, then install Jpeg Resampler for change resolution what is best for your desktop, tablet or mobile phone.






The ORIGINAL is only ONE HDwallpapers.EU
Copyright ©2013. All rights reserved.